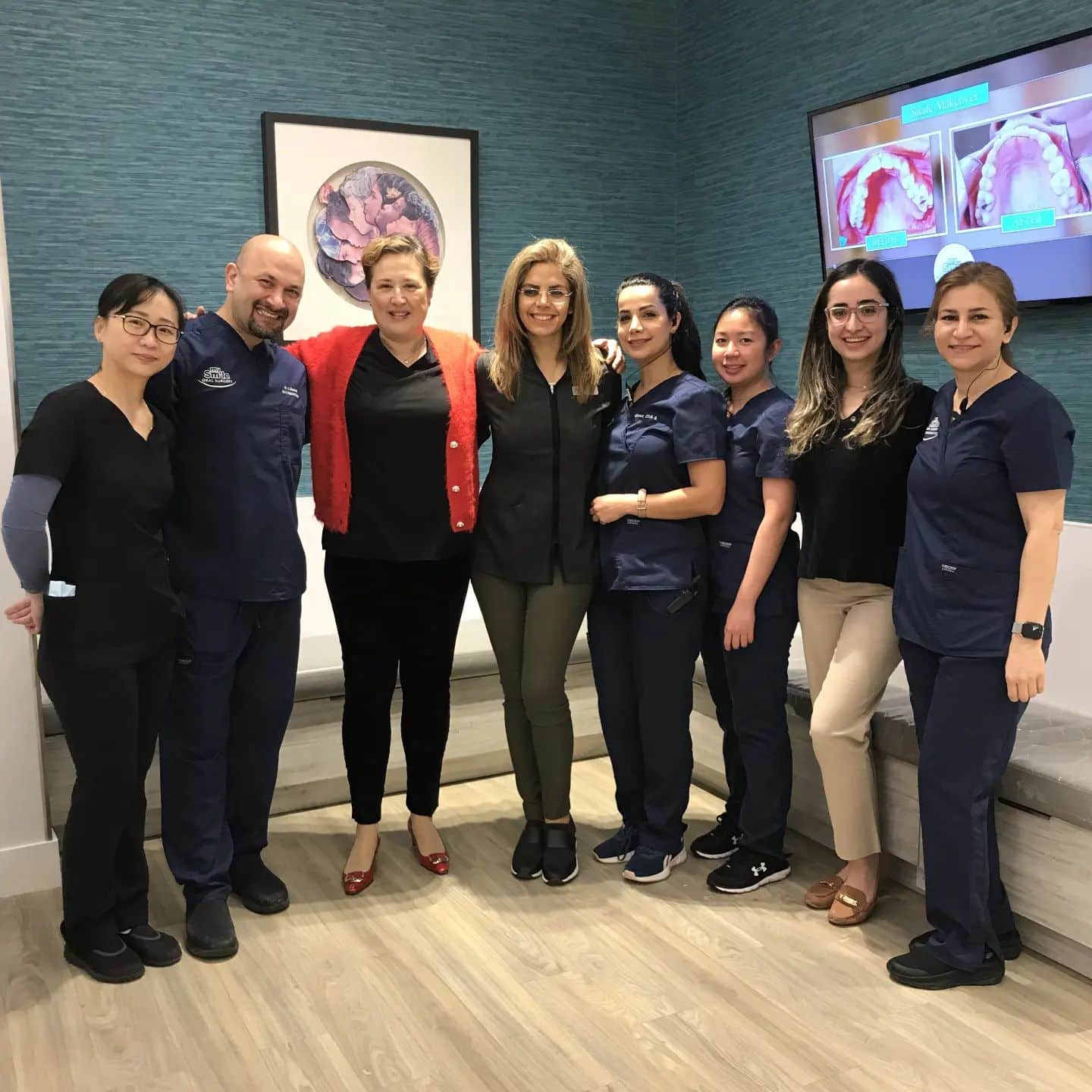 My Smile Oral Surgery is a professional oral and Maxillofacial surgery clinic serving Richmond Hill, Ontario, and the greater York region area.
Our chief Oral & Maxillofacial surgeon, Dr. Abolfazl Ghorbani, prides himself on leading a team of compassionate and caring dental experts who are committed to improving your smile using advanced surgical techniques and state-of-the-art dental equipment.
As Richmond Hill's leading oral surgery clinic, we make our services transparent. Before any procedures are performed at the clinic, we explain the process thoroughly to our patients to make sure they are comfortable during the entire process. Our Orthognathic Surgery and Oral Pathology departments are second to none when it comes to dental innovation. We've developed complete and efficient techniques for repairing facial trauma. We also treat common issues like TMJ Disorders and Sleep Apnea. Other specialized procedures include all-on-four dental implants, jaw surgery, bone grafting, wisdom teeth removal, and more!
Ready to book your appointment today? Simply contact us or give us a call. Or, if you'd like to know why My Smile Oral Surgery is the most trusted oral and Maxillofacial surgery clinic in Richmond, take a look at our testimonials to see what our satisfied patients have to say. We can't wait to help you smile.
Our Services
Looking for a new dentist in Richmond Hill? Treatment options are available for all your oral health needs. Procedures are available to bring out the best in your smile.
General Dentistry
Additional Services
Family-Friendly Oral Surgical Care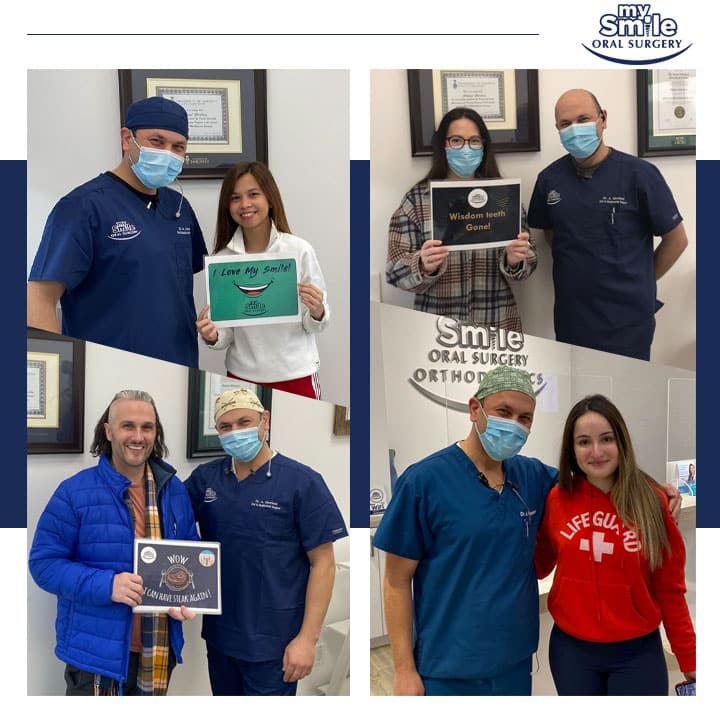 We're at Your Service
As the name implies, My Smile Oral Surgery looks after your smile. Successful results are the cornerstone of everything we do. Our surgical team is made up of dental industry leaders. We have innovative practitioners who work in a variety of disciplines. We have a long list of patient testimonials from people from different walks of life. You can add your name to that oral surgery list through a referral or by contacting us directly.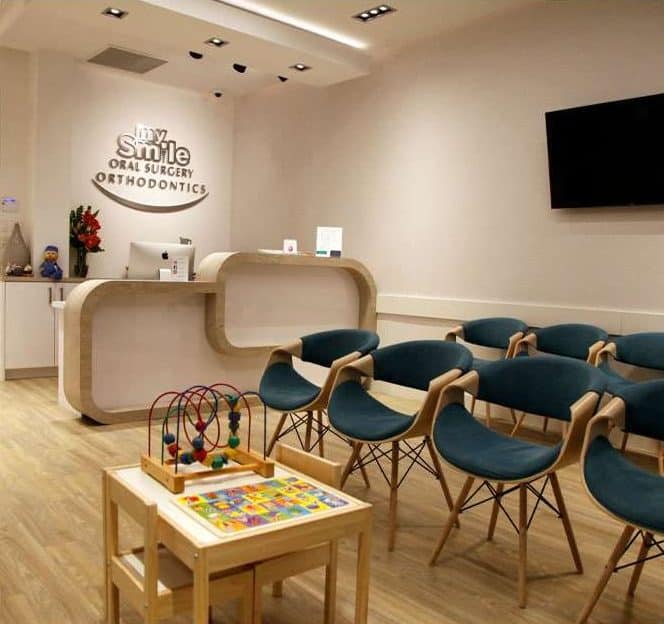 Modern Design, Family Atmosphere
Our newly-renovated office features a modern, family-friendly design that is sure to put you and your child at ease. Our waiting room and operator also include flat-screen monitors equipped with your favorite streaming services to help cultivate your desired atmosphere. If there is anything else we can do to help you or your child feel comfortable, please don't hesitate to ask.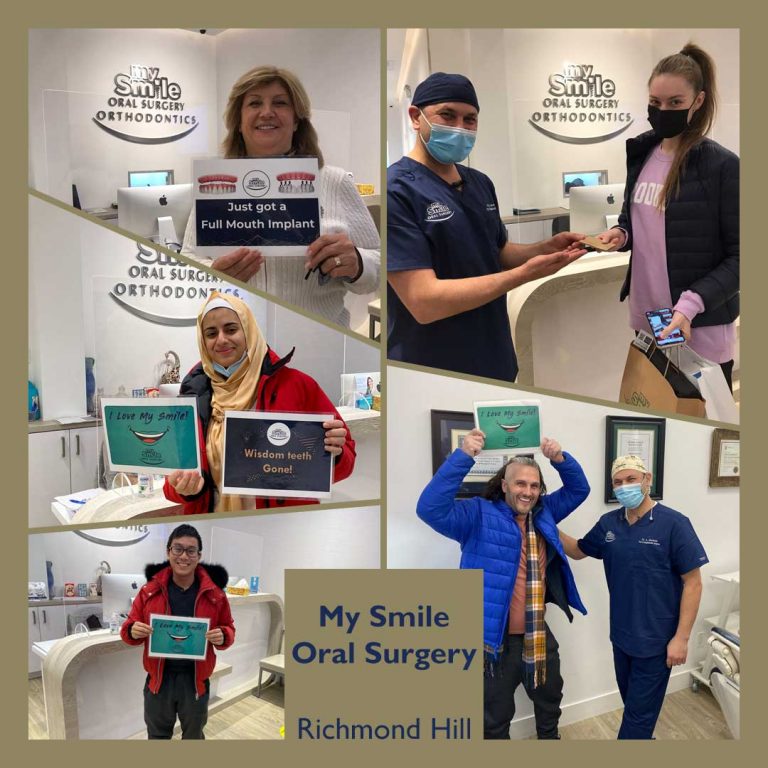 We Will Enhance Your Quality Of Life
At My Smiles Oral Surgery, our mission is to enhance the quality of life for our patients through excellence in dental care in a safe, comfortable, and compassionate manner. We are committed to delivering the highest level of care while maintaining the utmost ethical and professional standards possible. It is our goal to meet and exceed the expectations of our patients.
What Our Patients Are Saying
A Life Changing Procedure by Dr. Ghorbani
Life is 100% Better Thanks to My Smile
A Pain-free Experience with Dr. Ghorbani